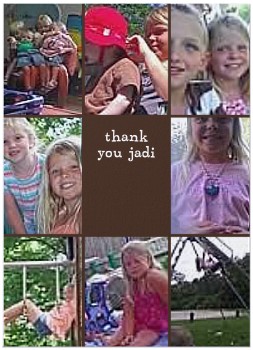 Classic Brown 5x7 folded card

Ok Shutterfly, you can keep those coupons coming ;) Today I got a code for 5 free cards. So I made a thank you card for each of my 3 bigs that were so great w/the littles & helpers to methis summer... then I made 2 generic thank you cards to have on hand...
I didn't realize how important physical cards are until I started receiving sympathy cards in December. Very Important!!
When did you send/receive your last card?